Why Jokyo HAP encoder?
When the HAP codec appeared for the first time several years ago, we quickly began using it at numerous events
It provided a real solution for playing multi-layer videos in very high resolution.
However, it had two major drawbacks:
The long rendering time to obtain a satisfactory quality and the lack of high quality encoding options.
Despite the use of numerous network rendering computers, the rapid increase of resolutions of LED screens forced us to review the encoding approach of HAP.
Significant development in the optimization of existing encoding solutions has allowed us to go back to reasonable rendering times even in high resolution, without sacrificing the quality of the image (whilst offering more quality /speed ratios depending on the available render time).
To overcome the shortcomings of existing HAPQ encoding solutions (which hitherto prevented its systematic use on all types of content, especially those in motion design).
We have developed a HAPQ encoder capable of correctly transcribing small gradients, while respecting the original colors.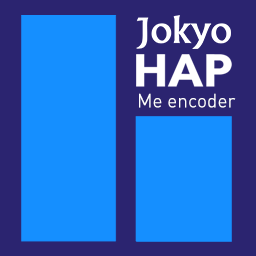 Jokyo HAP Ae encoder
HAP encoder plugin for Adobe Media Encoder and Premiere Pro
macOS / Windows 10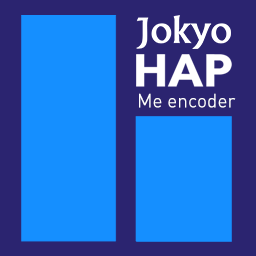 Jokyo HAP Ae encoder
HAP encoder plugin
for Adobe Media Encoder
and Premiere Pro
macOS / Windows 10