Jokyo HAP player
Free HAP player dedicated to Quality Control.
Now available on macOS and Windows !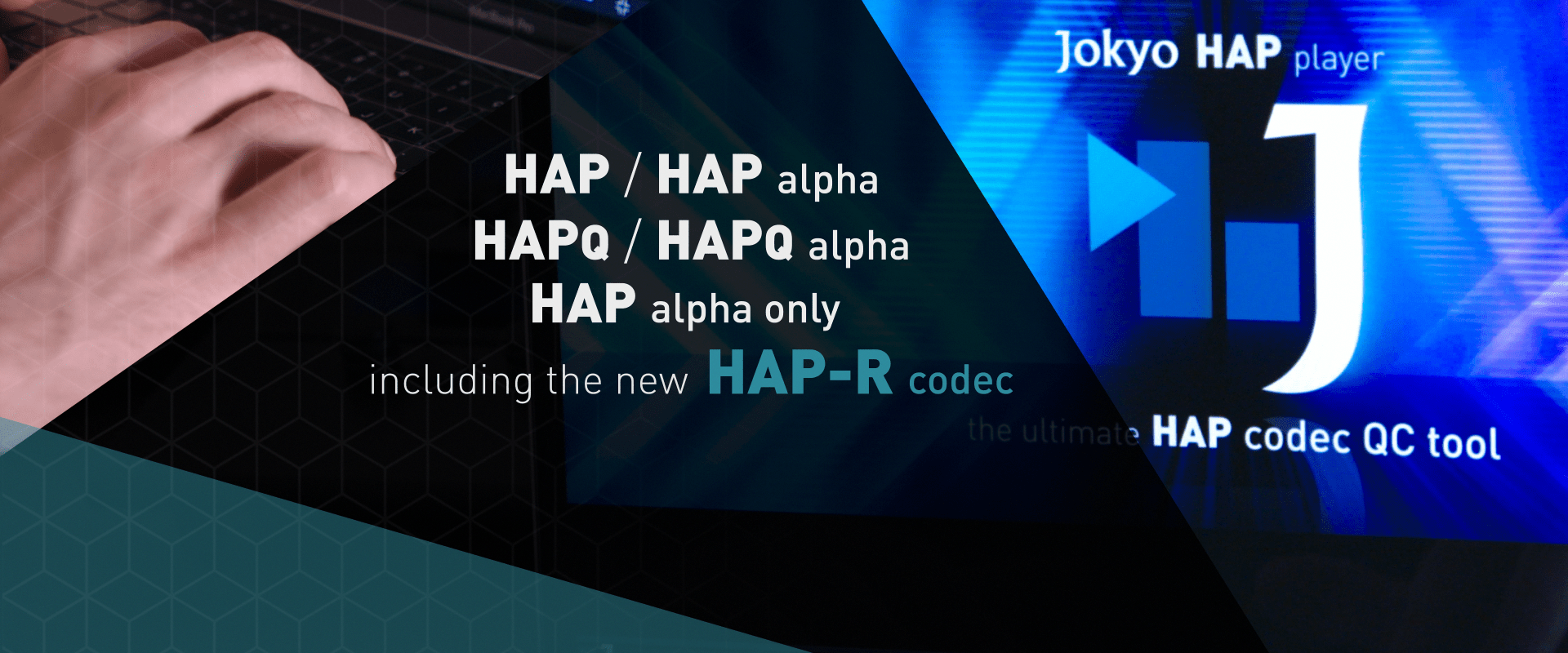 GPU Accelerated HAP decoding

Support all HAP flavours (HAP, HAPA, HAPQ, HAPQAlpha, HAP Alpha Only, HAPR)

JKL Navigation

Frame accuracy

Pan and Zoom

Alpha Checking : Choose background, alpha interpretation, channels

Video Information dedicated to HAP codec : non multiple of 4 resolution, chunks counts, bandwidth…

Support video resolution up to 65535×65535 pixels

Corrupt frame detection

PCM audio support / External wav audio

Automatic testing

Snapshot
Dedicated to HAP codec, it doesn't support another codec
Dedicated to quality control. It's not a show player !
Minimum Configuration:
_______
Windows :
Windows 10 64 Bits
GPU with Vulkan support
Intel / AMD 64 bits CPU with SSE 4.2
Mac Intel :
macOS 10.14 (Mojave) or later
GPU with Metal support
Intel 64 bits CPU with SSE 4.2
Mac Apple Silicon :
macOS 11.0 (Big Sur) or later
Apple Silicon CPU (M1 or later)